From Clocking in a 9 to 5, to Running an Entity 9 to 5!
We were a couple of fresh grads, way in over our heads and ready to take on the world. At the time, we were pushing a 9 to 5 and every day was just another day to grind and go over the same routine.
While the office life was great,  something in the bones didn't feel right.
We were two friends, with the same fire in our hearts.
We wanted to do something meaningful with our abilities.
Zia was second to none when it came to the technical side of things and Fahad's software engineering background paired with his marketing brain made him a force to reckon with.
So, we created Softak. A small firm helping startups realize their full potential. They say dream big and reach for the stars and you may end up landing on the moon, and we did just that and got hold of a bright star for our firm.

'Zia and I used to work with startups. Things took a 180° turn when we were contacted by a Fortune 500 company. It was a huge risk, we would have  to leave everything else and dedicate all our energies and resources to this offer. It was a make or break decision, regardless, there were no second thoughts. It was a risk, but a risk we knew we just had to take. And thus, a few years later Softak turned into CodesOrbits.
Working with startups but then an enterprise comes along…
The journey begins – Transforming Softak
2016
A do or die decision - Stay safe and small or go big?
A fortune 500 comes along. A huge endeavor for a small firm managed in a flat, working for a million-dollar project with menial resources. We decide to strive to survive and make the best of whatever we have.
2016
A do or die decision - Stay safe and small or go big?
2018
Things progress - The Clutch Leadership award
Our blood sweat and hard work land us the clutch leadership award for South Asian firms. A huge step up for us and we expand our clientele and offices to Saudia Arabia and Australia.
2018
Things progress - The Clutch Leadership award
2019
New heights reached - New partners acquired
We mark yet another 6000 sq feet office under our name and land a partnership with Phone Skope, one of our premium clients. In the same year, we expand to Canada and Germany as well.
2019
New heights reached - New partners acquired
2020
Growing the CodesOrbit family - Bigger and Better
We add new people to our CodesOrbit family, 70 to be precise. Not just that, we also became the top-rated agency after completing a solid 150+ projects.
2020
Growing the CodesOrbit family - Bigger and Better
The Idea Behind CodesOrbit
Given the fact we are young entrepreneurs, with an accumulated experience of working with great companies, we wanted to create a firm that would feel like a home and inspire innovation. Not just create apps that get the job done, but trailblazing ideas that change the world.
Combined Industry Experience
Combined Industry Experience
Our Portfolio Justifies These Numbers
Ezy Capture
Ezy capture allow you to capture multiple frames. If you need multiple images from a video, you do not need to manually select each frame. You can simply select the Time Capture Mode, choose the duration between capturing intervals, for example 5 seconds, 10 seconds and so on. The app will automatically capture frames from your video at your selected intervals.
Pixsle
Pixsle utilizes face-spotting technology to deliver photos that only you're in. This means instant photo delivery. Imagine an evening out with your friends at a sporting event. Your team scores and everyone leaps from their seats in excitement and celebration. When you return to your seat, you hear a faint chime from your pocket; you've got a candid photograph of that very moment, arms raised in victory, to download and share, all without missing a second of the action.
Caroogle
Caroogle is analytics platform for car industry in Australia. It provides business insights to car dealers that help them buy/sell vehicles with maximum possible profits. It also helps in growing business by getting access to bigger market and targeting market more precisely with help of intelligent stats.
Meet the Founding Fathers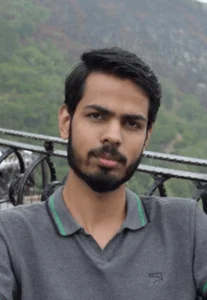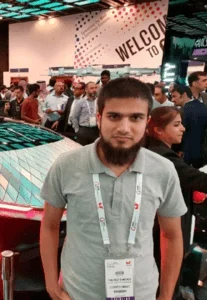 Managing Director & Co-Founder
You have a vision
We have a way to get you there.
At CodesOrbit we are well aware that the customer's world is constantly changing. Therefore, we continue to challenge ourselves to push the boundaries of development. What we assure is that the technology we use to develop your digital signature will not just meet industry standards but will go on to set new benchmarks.